With our holistic product range, workstations can be equipped as a series in offices, or individual workplaces can be arranged for a home office. At DIGITUS® you will find the right accessories to ensure a modern, helpful and above all healthy design for your planned workplace. A well-organized desk is the ideal assistant for effective work.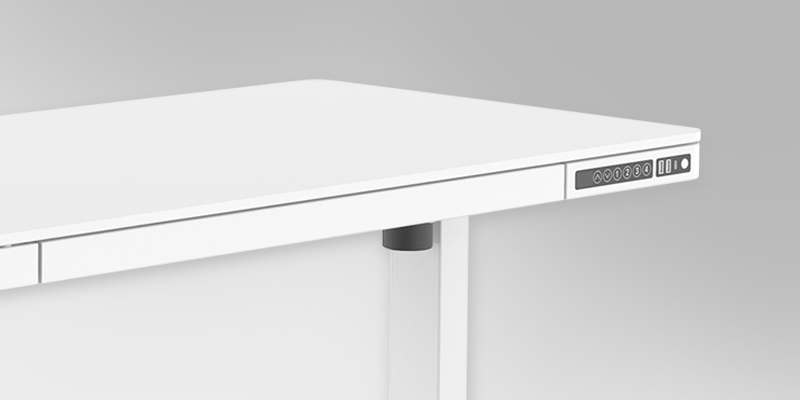 Tables
Select the right desk for your office situation. The electrically height-adjustable tables and table frames from DIGITUS® offer top comfort and enable ergonomic workplace design.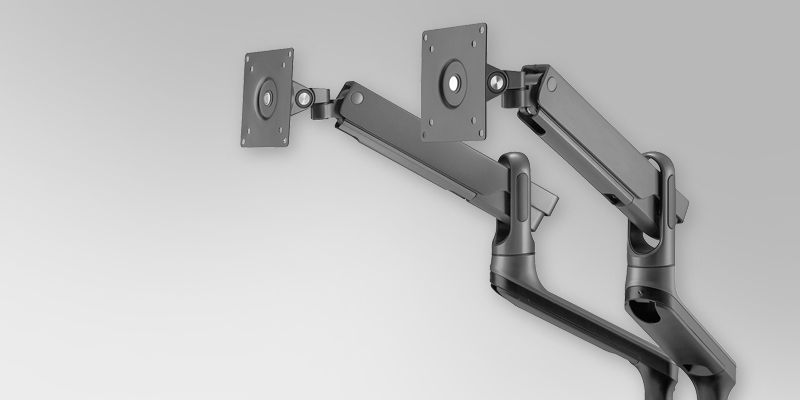 Monitor brackets
For an optimal sitting height, your monitor should be adjusted at the right angle and the proper height. The DIGITUS® monitor brackets with gas springs make this possible in a few easy steps, continuously adjustable and without requiring force.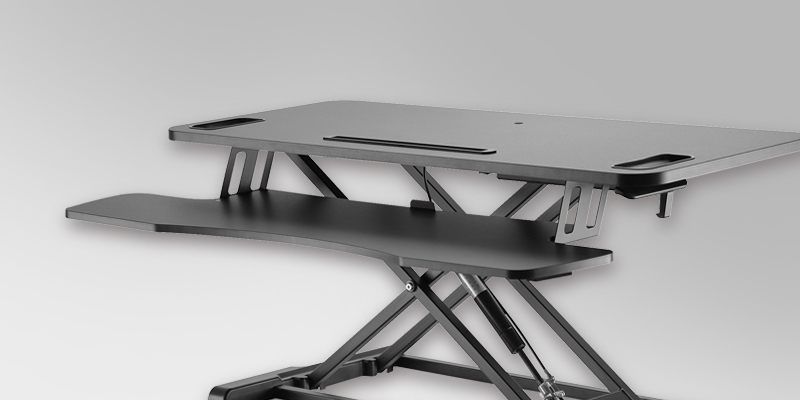 Table attachments
Design an ergonomic workplace without having to buy a new desk. The table attachments and workstations from DIGITUS® can be adjusted flexibly.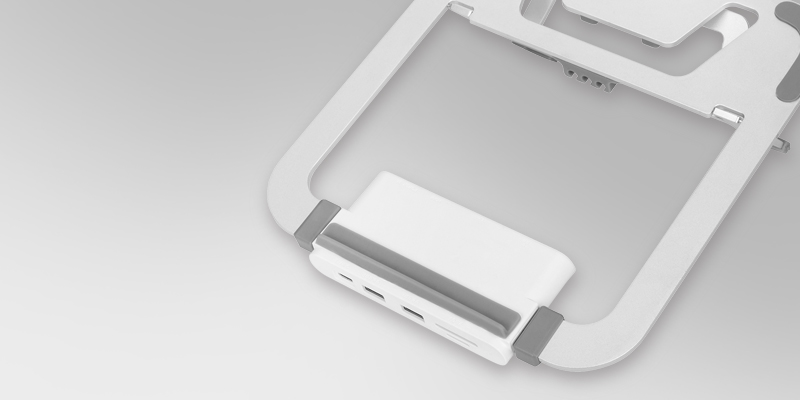 Risers & Stands
A stationary computer at the workplace, a notebook for mobile work. DIGITUS® monitor stands and notebook stands ensure a tidy workstation even with a variety of devices.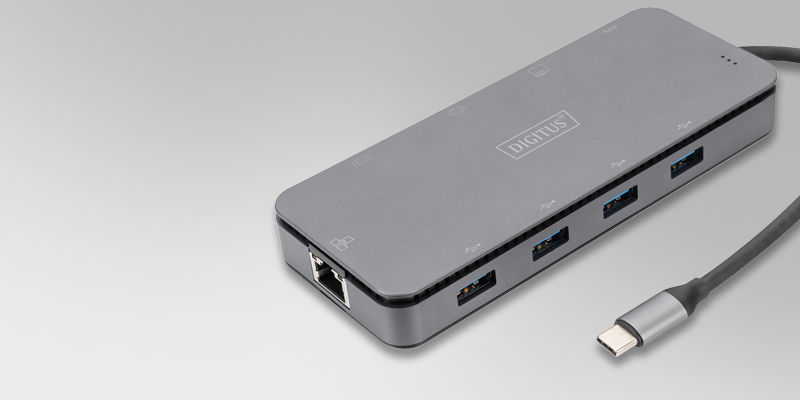 Docking stations
The docking stations extend your notebook, tablet or smartphone with additional interfaces. This allows you to connect peripheral devices such as monitors, keyboards. Connection via network cable is also possible.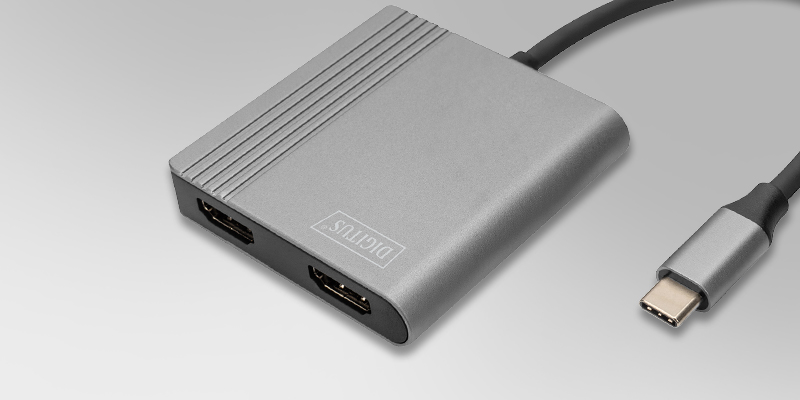 Graphics adapter
DIGITUS® graphics adapters make it possible to use multiple monitors with your PC without restarting the system or installing software. They are also a good complement to working with a notebook.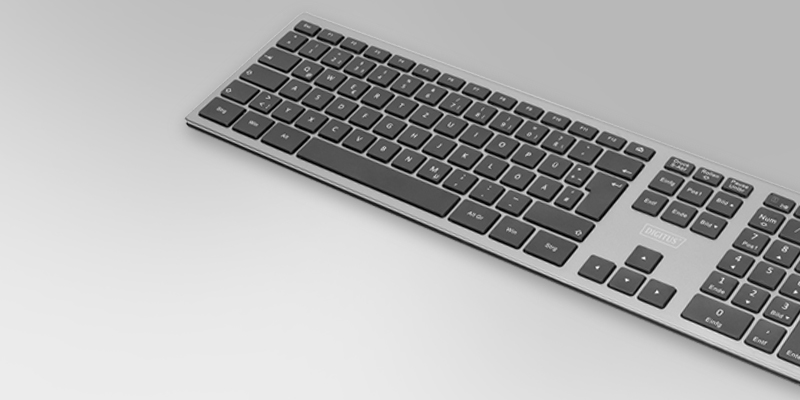 Mouses, keyboards and co.
Ergonomically shaped input devices support good hand posture. The wireless models provide additional order on the desktop.



Mouses, keyboards and co.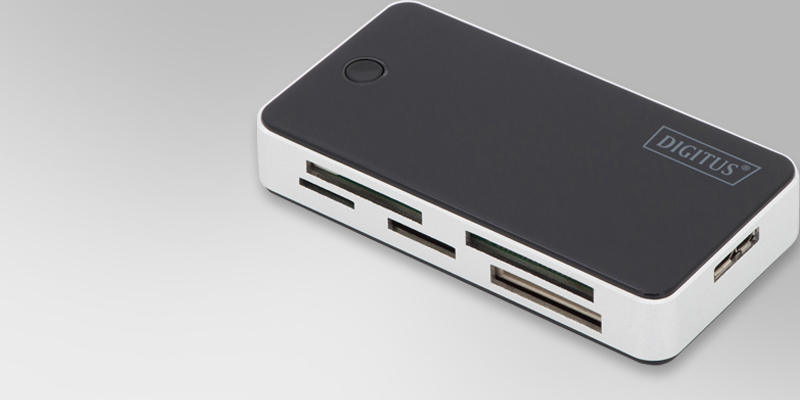 Connection options
With the DIGITUS® card readers and USB hubs, you obtain new connection options for external hard disks, SSDs and other USB devices.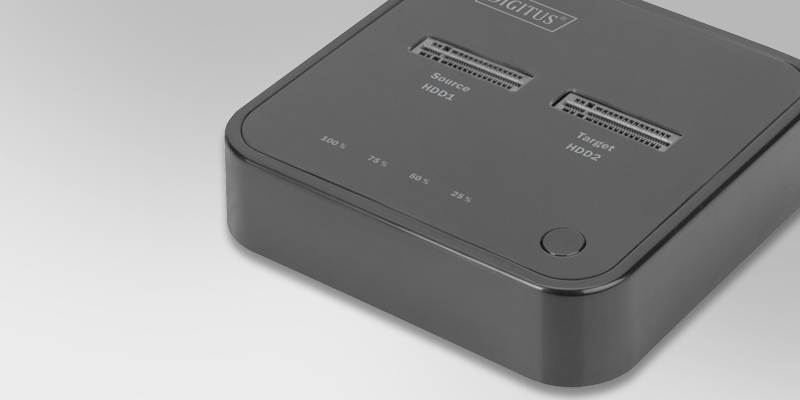 Storage solutions
If you would like to use an SSD hard disk as an external drive, DIGITUS® offers elegant housings in a range of sizes. We offer your housings for SSD drives in NVMe and SATA I-III format.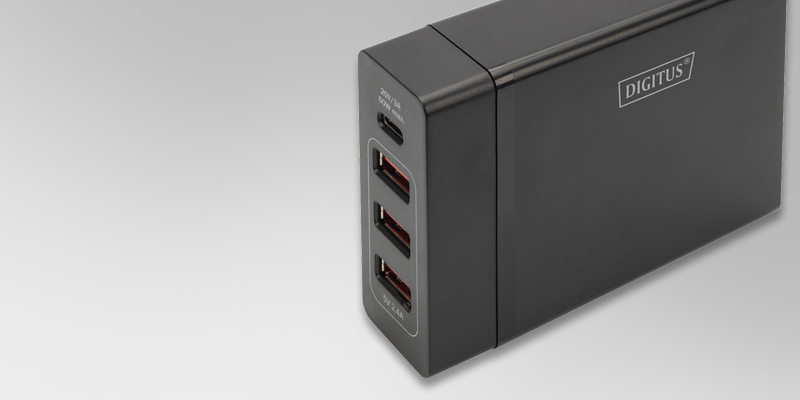 Chargers
A fast, secure and compact way to charge your devices The chargers, charging adapters and stations are suitable for smartphones, smart watches, notebooks or tablets. The inductive charging technology protects your devices' ports.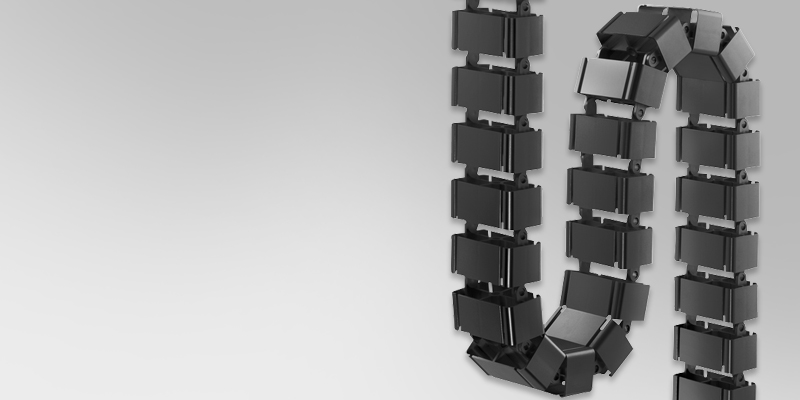 Cable management
The flexible cable management from DIGITUS® is the perfect supplement for hiding cables that lead from the floor to the tabletop of height-adjustable and free-standing desks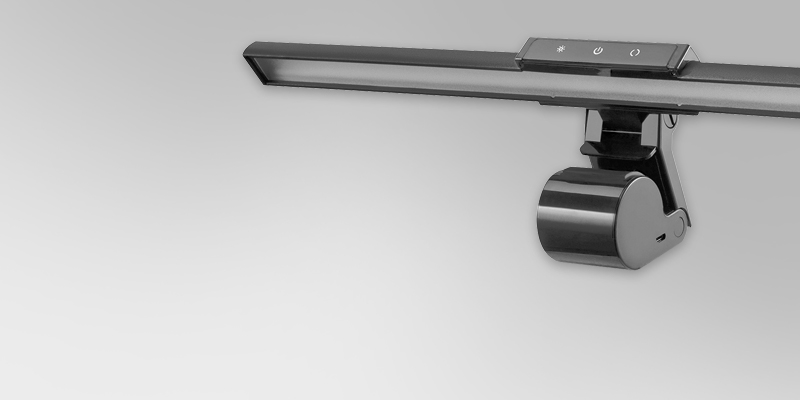 Accessories
Expand your workplace with DIGITUS® accessories, Enjoy a tidy and perfectly lit desk with the desk organizer, or combine regular standing and sitting with the height-adjustable stool.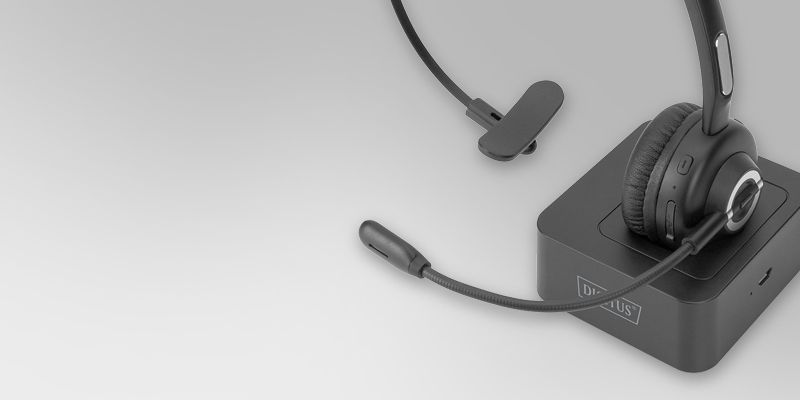 Headsets & Speakers
Clear sound quality in phone conferences with the help of headsets and mobile speakers. The headsets reduce background noise and aid concentration when working in large offices. The speakers transform any office or home office into a conference room.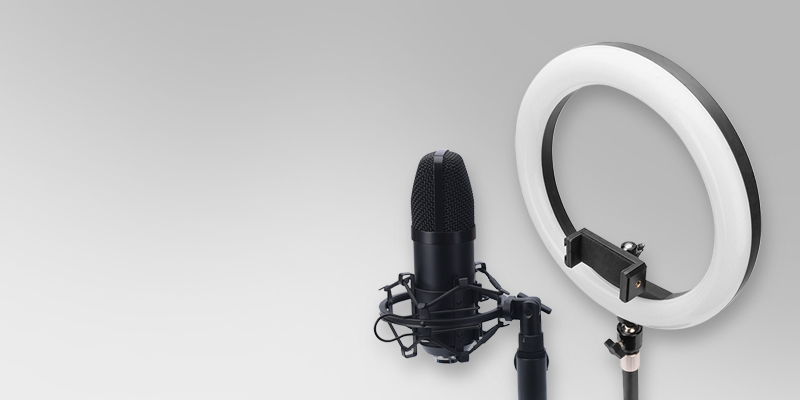 Video Accessories
Camera, ring light and microphone enhance your professional appearance in video conferences and video sequences. Easy installation enables immediate improvements in image and sound quality.